Tell me about your Fabric Calculator/Estimator?
For drapery products, we have provided a Curtain Fabric Calculator. We are very much 'preening' when we say that we think it is the best and most accurate fabric estimator for drapery that we have found on the internet.
We should also point out that we developed it ourselves specifically for our online store and anyone wishing to use it to estimate fabric requirements for their drapery project. :))
It will allow you to calculate widths, drops and meterage for drapery, sheers and will even calculate the meterage of lining your require.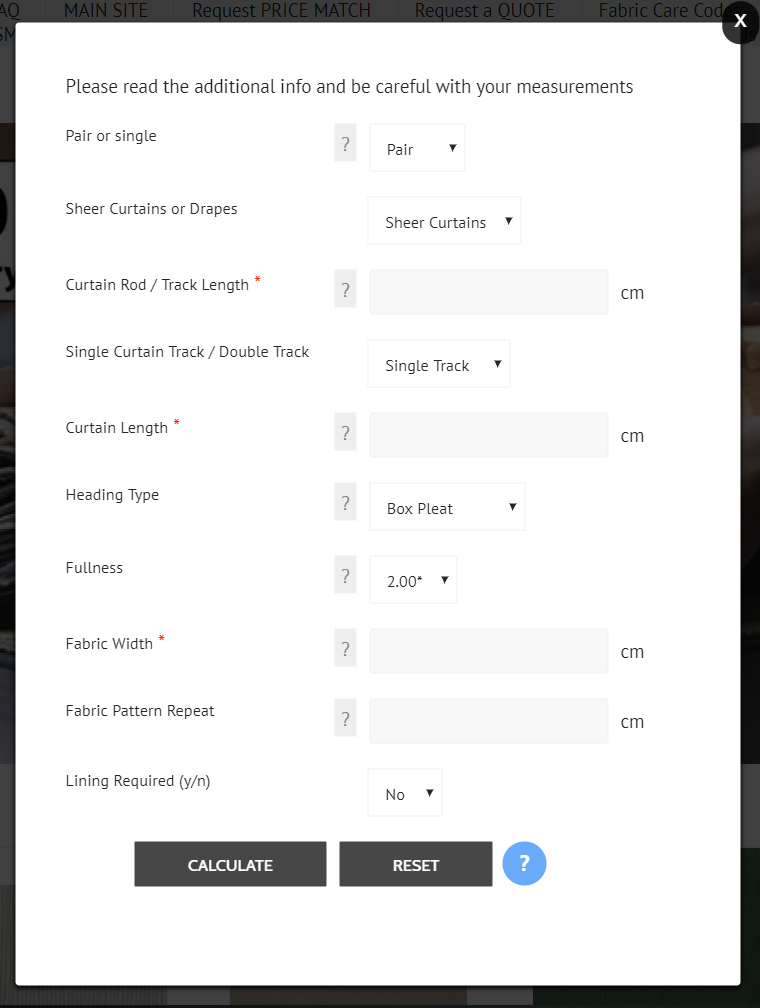 Our calculator takes into account desired and recommended fullness, single or double track and a wide range of curtain headings.
The calculator/estimator is available here, in addition to being accessible from any product page on the store with a handy pop-up which can be accessed by using the 'calculator button' (which, unsurprisingly, looks like a calculator). This button is found at the top right of the page to the left of the 'cart' button.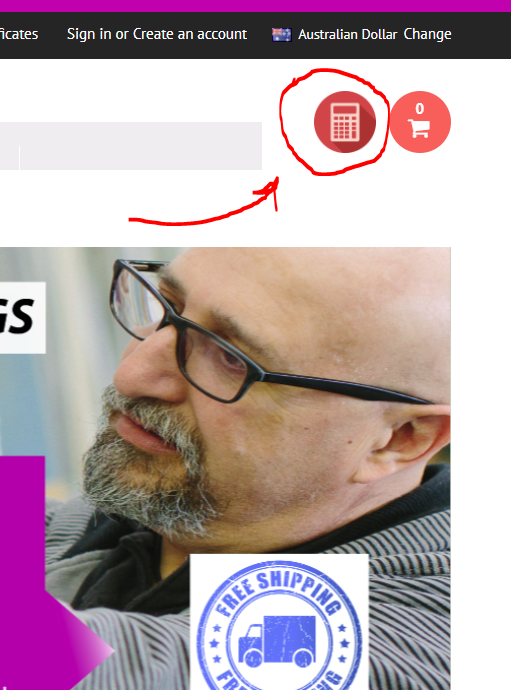 Be sure to hit the question mark button as it will provide important information on what allowances have been made and other pertinent details to its operation.
Of course, do not hesitate to pick up the phone and call us on (03) 9999 7305 or email us either directly at info@idealdrapemakers.com.au or via our
Request for Quote
form
We really are a little chuffed about our calculator! :)
---
---
---