Tell me about your 'Clearance and Discontinued' products?
When we are notified by a fabric house that a particular fabric has been discontinued, we immediately place it in the 'Clearance and Discontinued' section on our store.
Fabrics are discontinued for a variety of reasons when they are discontinued, they may be discounted, they may not.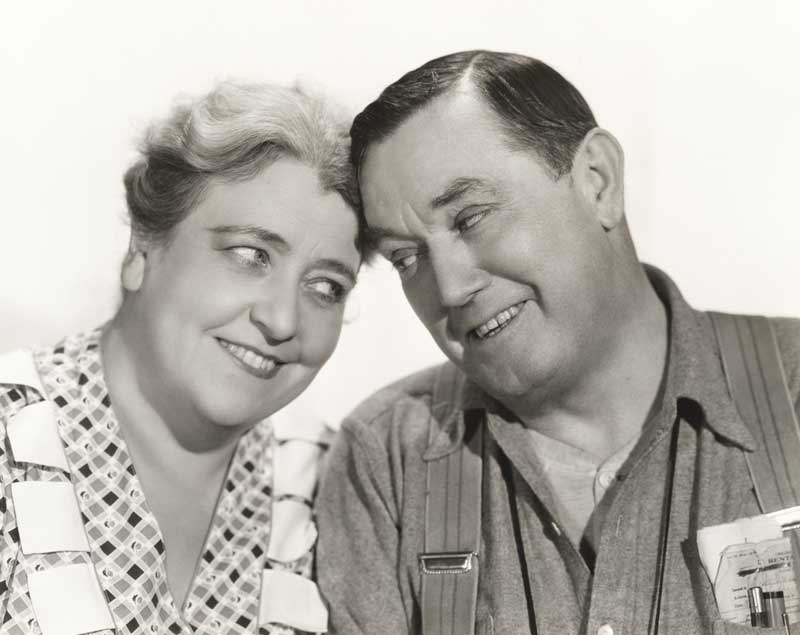 Yes! Storewide discounts do apply also to items in our Clearance and Discontinued section. Volume discounts may also apply depending on whether they are visible on the product page or not .. and of course, many of our clearance items are heavily discounted already.
It is important to note that just because one particular colourway of a collection is discontinued, does not necessarily mean that the whole collection is about to be discontinued. Often the opposite can be the case. The fabric houses, usually start a collection with a number of different colourways, then over time, suppliers make decisions based on their sales volumes as to which colourways to cull and which colourways to keep on and maintain. Over time it is usual to see several members of a collection to be discontinued and new colourways added to the collection during the same period.
Occasionally, a fabric house may make a decision to 're-colour' an entire collection. When this happens it is usual for the new colours to be added with different colourway names so as to not confuse consumers over what colour is what (old or new).
Entire collections may also be discontinued in which case we add the entire collection to our 'Clearance and Discontinued' section of the store (under Type-use/Clearance and Discontinued)
As much as we would love to have a fully automated system of stock updates, we rely wholly on the notifications we receive from the fabric houses not only as to which products have been discontinued but also the remaining stock levels available. We do our very best to ensure that the information we provide is as accurate as possible.
For many of the products in our Clearance and Discontinued section, we manually update the remaining stock of the fabric available along with the date that the stock amount was checked. This is far from a perfect system, and the logged stock amount available provides only an indication of stock at a particular time. Sometimes remaining stock is snapped up quickly, at other times it can take time for a fabric to become sold out.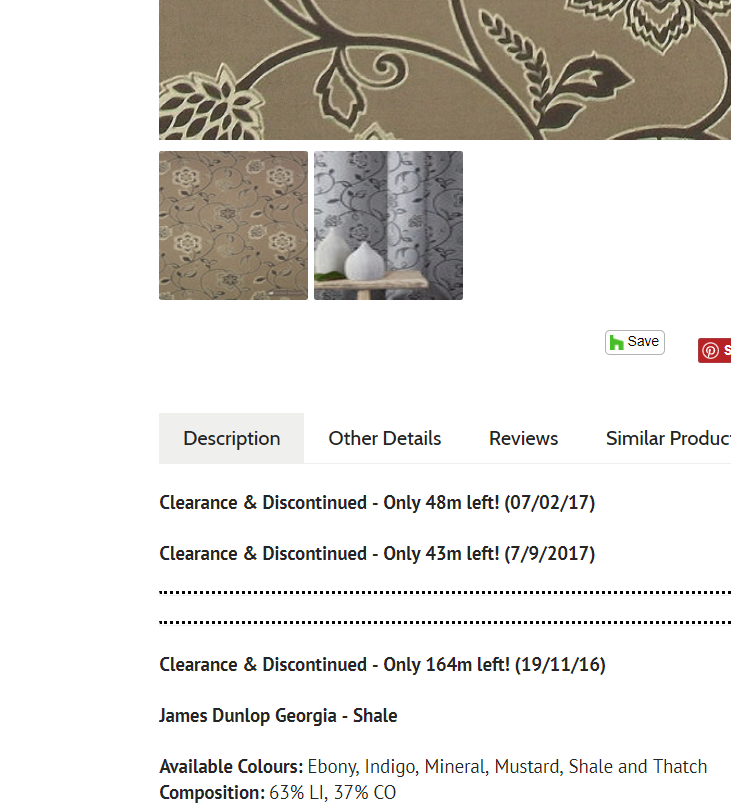 We always endeavour to remove completely sold-out product items as soon as we are aware they are no longer available.
Remember, when ordering from our
Clearance and a Discontinued
section that
we do not actually capture payment from your credit card until we have confirmed that we can actually fulfil your order
. If we can no longer fulfil your order we will let you know and will not capture any payment from you. See our help article on
Authorise-Only Transactions
Transactions for more information
As with all our products, you should order a FREE cutting and have a touchy-feely session with it. Cuttings are usually available for all discontinued products. See our FAQ on 'How do I order a cutting' for more information.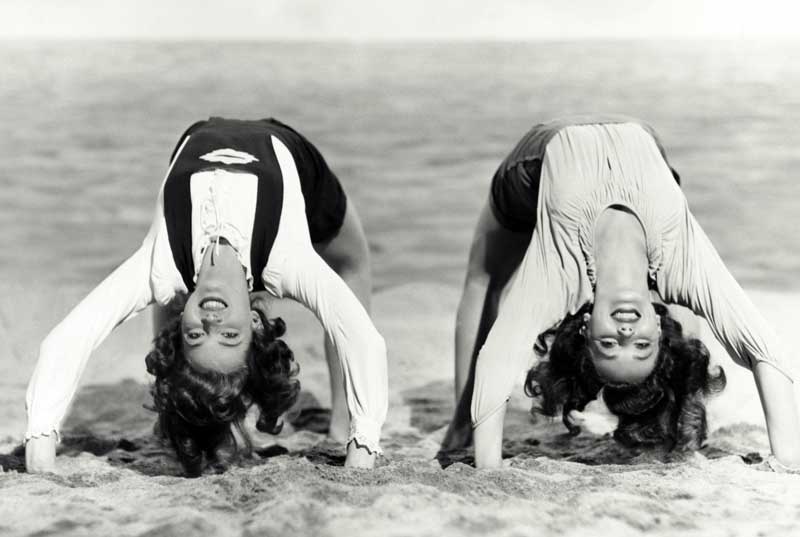 ---
---
---